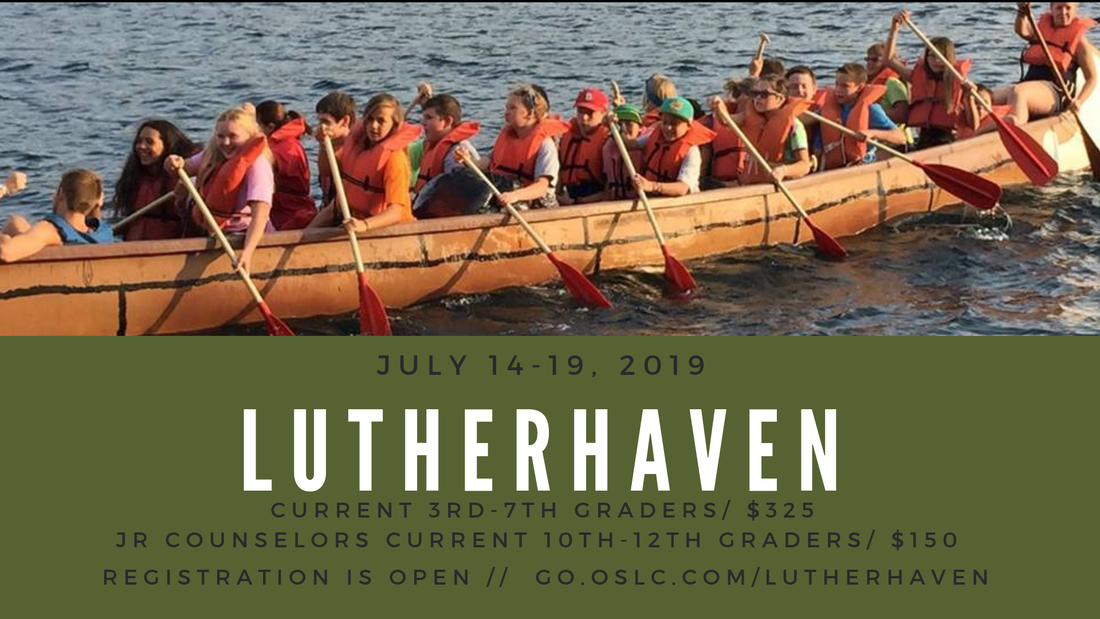 This summer kids going into 4th-8th grade (2019-20 school year) are invited to Camp Lutherhaven July 14-19 for OSLC Summer Camp!
Lutherhaven is an incredible Christian camp located on the beautiful shores of Lake Coeur d'Alene with amazing activities like archery, swimming, hiking, canoeing, camp games, crafts, and more games. With your friends and counselors, you will get to know God better in the beauty of creation!We will also be having a Lutherhaven/ Neah Bay Mission trip meeting for parents and participants on 1/13 // 11am in the Fellowship Hall. We will talk about purpose, details and fundraising for our summer events.
The deadline to register is Sunday, February 17th. So plan ahead and register early to guarantee your spot!
The cost of $325 includes travel and camp costs.
For financial assistance please go to our
Financial Assistance Form
Any questions contact: angela@oslc.com or vicarmatt@oslc.com