At OSLC, ​Faith Milestones celebrate the present to build the future. We Celebrate These Milestones in 2019...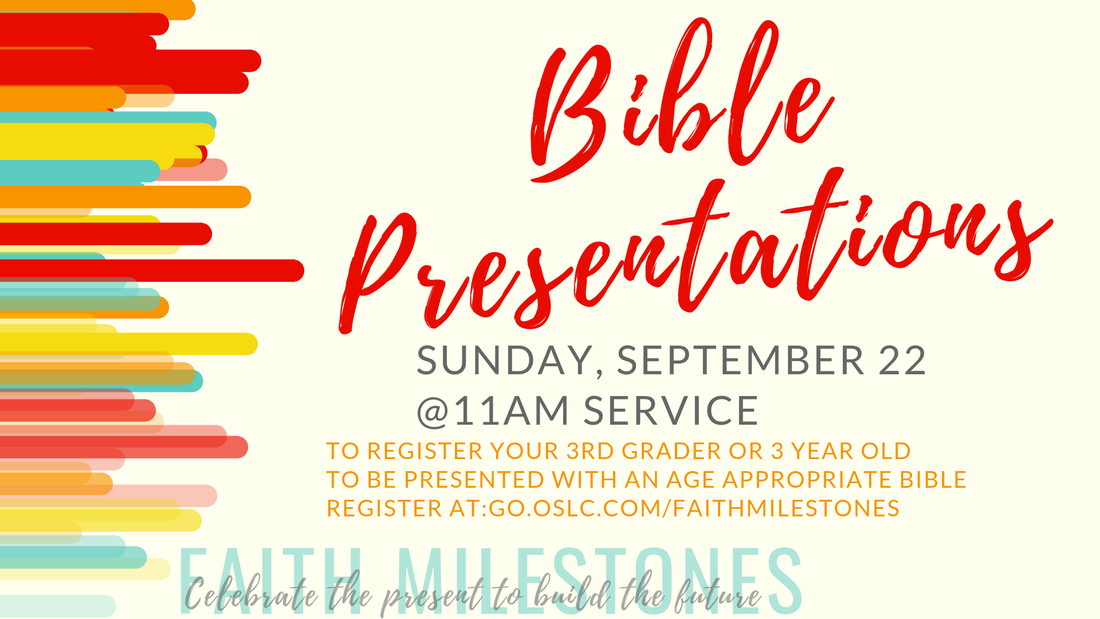 One of our Faith Milestones, Bible presentations, is about getting God's Word into the hands of our kids. We believe God's Word is true and we seek to be true to God's Word.
Current 3rd graders and those turning 3 years old by Sept. are presented with age appropriate bibles and receive a blessing during the 11am worship service. Please register below to ensure your child will be receiving their Bible. Thank you!

---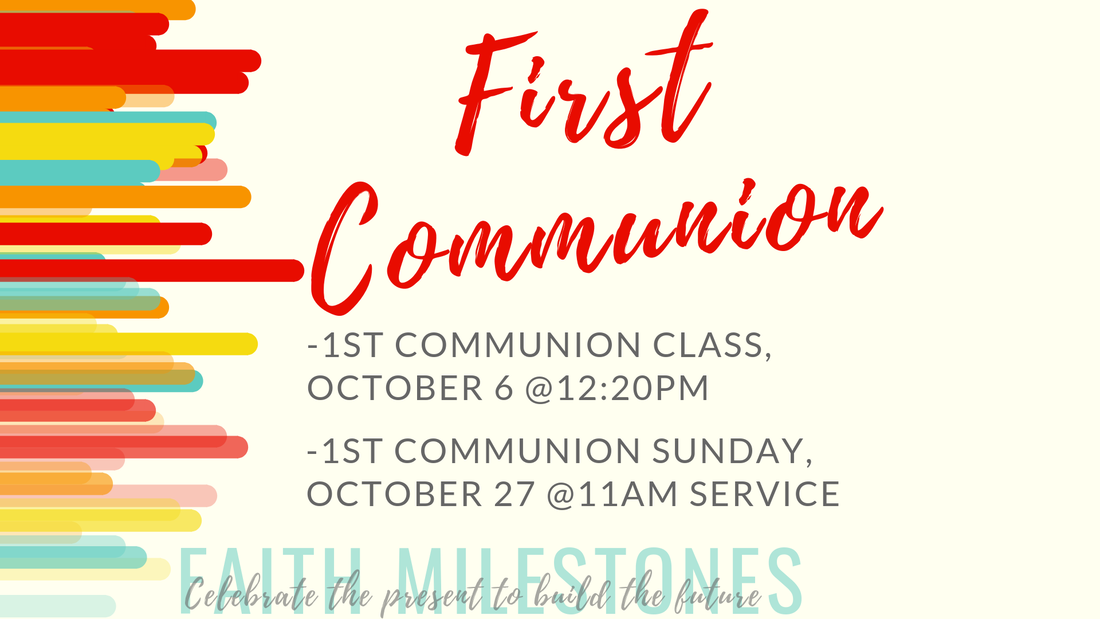 Sunday, October 27 at the 11:00am service.
First Communion, focuses on Jesus' command to eat and drink of his body and blood. Participation in this sacrament is preceded by baptism and instruction about communion.Communion Class October 6 at 12:20 pm. 5th Graders taking First Communion MUST attend class. Anyone interested in learning more about communion is welcome to attend.
For more info, contact
Matt Cario
.