High School News + Events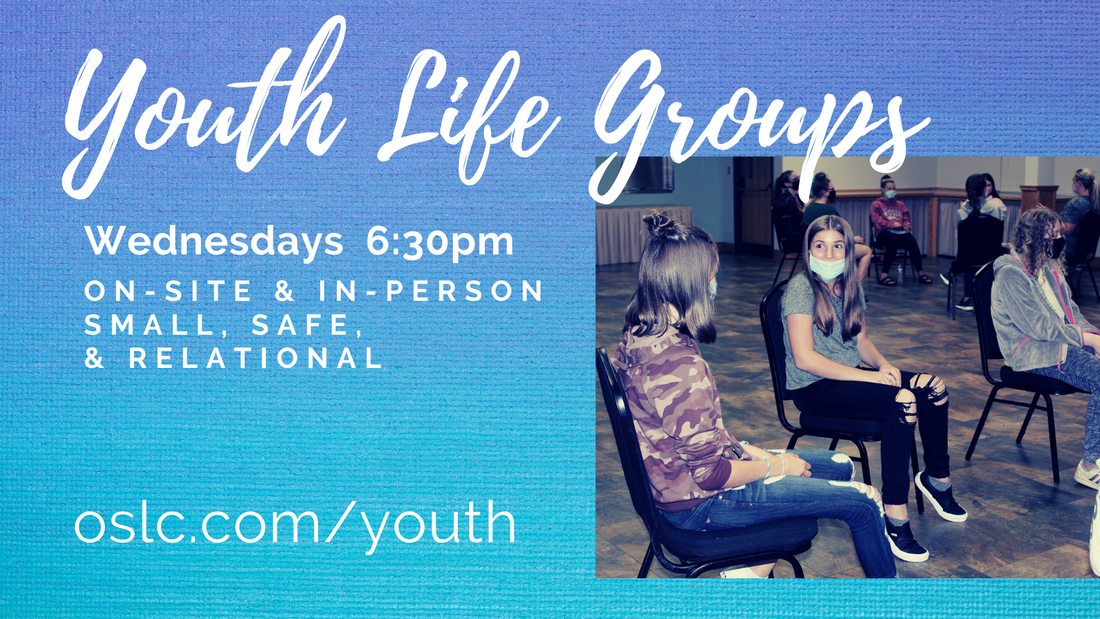 Youth Life Groups On-site / In-person
Wednesday Night Youth Life Groups on-site/in-person. We adhere to the following procedures to keep our youth and volunteers safe.
​
Existing Procedures:
Students will be able to participate in small, safe, relational ways through Wednesday Night Youth Life Groups from 6:30-8pm at OSLC.
Upon arrival, everyone will go through a screening process including a temperature scan and sanitize their hands..
While on campus, everyone will be required to wear an appropriate face covering and keep it on for the duration of their time on campus.
While on campus, social distancing practices will also be required of everyone for the duration of their time on campus.
Each Wednesday Night Youth Life Group will consist of a small number of their peers (grade/gender) along with at least two adult life group leaders.
Wednesday Night Youth Life Groups will spend time getting to know each other, read scripture, and discuss how to apply the Bible to their lives.
Wednesday Night Youth Life Groups will be spread out inside of our main building to limit larger gatherings of people.
New Additional Procedures as of January 13, 2021:
Doors will open at 6:30pm and students will be allowed into the building. It is recommended not to be dropped off early or to depart until your student is cleared to enter the building.
Before entering students will need to socially distance while they wait to enter the building.
Upon entry, students will be sent directly to their Life Group meeting space where their adult leaders will be ready for them.
Students and adult leaders will no longer gather before/after in the lobby to further mitigate the risk of larger groups of people gathering.
Snacks and refreshments will no longer be offered at Wednesday Youth Life Groups.
Once Wednesday Night Youth Life Groups are over, students will then depart outside for their pickup at 8pm.
Students who are unable to gather in-person will have the option to Zoom/Facetime into their regular Wednesday Night Youth LIfe Group by coordinating with their group leader or cary@oslc.com.
The above procedures and precautions allow us to continue gathering safely in person for Wednesday Night Youth Life Groups, which I am very grateful for!. That being said, I look forward to the day that we will no longer need these procedures. In the meantime, if you have any questions or concerns regarding Wednesday Night Youth Life Groups, please do not hesitate to reach out and ask! Many thanks and much love!
​
For more info and to be added to our youth emails contact
Angela
.

​All updated procedures can be found Here.
---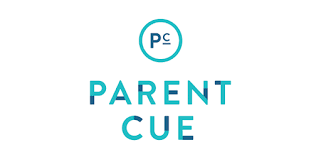 Parents - You have a tough job! Make daily or weekly use of the Parent Cue app for help with discipling your children in faith and for other great parenting tips! It is an excellent resource and matches our Sunday School curriculum.
You can download the free Parent Cue app (or view the website at
theparentcue.org
). Follow the app's directions to add your kids' names and ages to receive age-appropriate content for each level. You will enjoy a wealth of information, including blogs, podcasts, articles, and more!
Check out this
video
to access the
Parent's Guide to the Parent Cue App
---
---
High School: grades 9-12


At OSLC, we have two long term goals for youth as they encounter youth ministry...

OSLC youth strive to be disciple-makers, and

are integrated members of the Body of Christ.

Use the form above to register for all youth activities.


By growing relationships between the dedicated adults on the Youth Ministry Team, youth, and parents inside and outside of regular ministry times, we trust God to fulfill our hopes in youth's lives.


Regular Meeting Times:


Wednesday Night Life Groups: 6:30-8pm

Youth will gather separately in small, safe, and relational life groups in person with our volunteer leaders on site at OSLC.

For these groups we can safely accommodate students by following our

conditions of participation

. Please read these and familiarize you and your family with them.

​Sunday Mornings:Worship as a family on oslc.com/watch or on our Oslc Facebook page.
Services are at 8am, 9:30am and 11am.
---