High School News + Events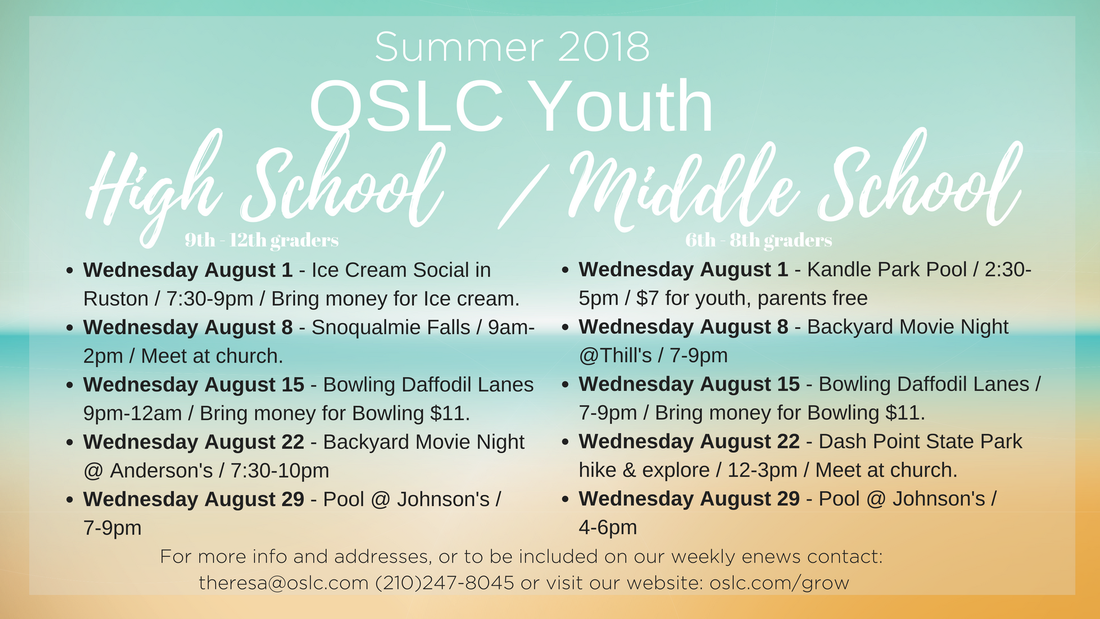 High School: grades 9-12


At OSLC, we have two long term goals for youth as they encounter youth ministry...

OSLC youth strive to be disciple-makers, and
are integrated members of the Body of Christ.

Use the form above to register for all youth activities.


By growing relationships between the dedicated adults on the Youth Ministry Team, youth, and parents inside and outside of regular ministry times, we trust God to fulfill our hopes in youth's lives.


Regular Meeting Times


Wednesday Nights:
will resume on September 19
7:00-8:30pm
We'll start at 7:00pm in the Worship Center for about 15 minutes, then head over to East Campus.

Sunday Mornings:
9:30-10:30am
East Campus

Life Groups:
Various Meeting Times, Leaders, & Locations
Sr. High youth are encouraged to be a part of a Life Group as they are a great way to have deeper conversations about life. To be a part of a Life Group means to share life in a small group setting with students who love and care for each other.

---