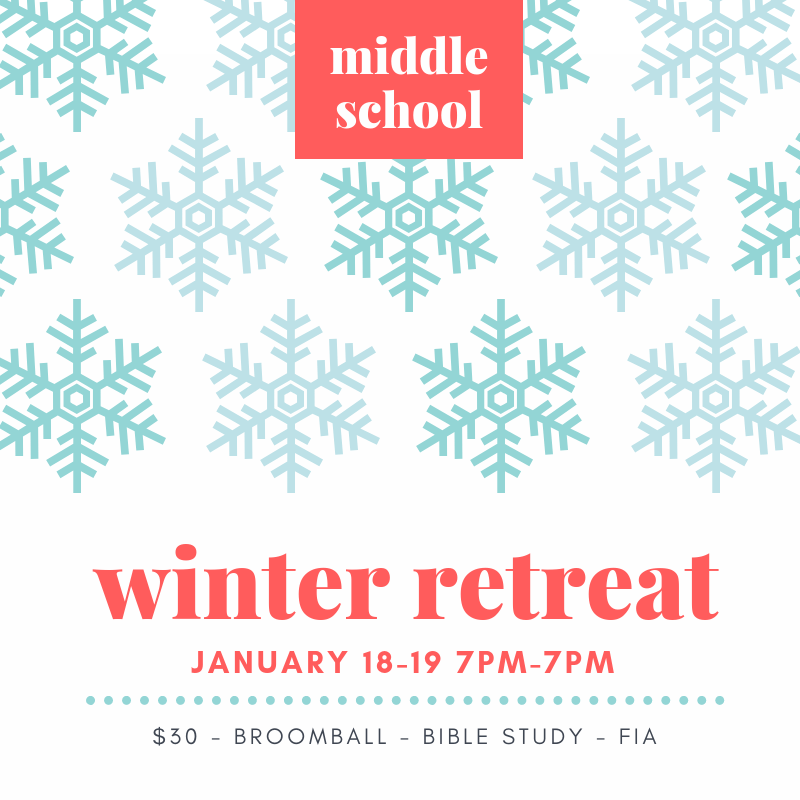 Broomball, Bible Study, Faith in Action.
Cost $30
Our Middle School Retreat is short but chalked full of loving God, loving people, and living like Jesus. On Friday night we'll go play broomball, then Saturday morning roll down to West Campus to be a part of Faith In Action (FIA). Saturday afternoon is Bible Study wrapping up with a family dinner to hear about the experience and fellowship with each other.
Where: OSLC
When: January 18th 7pm - January 19th 7pm
Parents and families are encouraged to come back for dinner at 5:30pm. We'll wrap up at 7pm with full bellies and warm hearts.
For financial assistance please go to our
Financial Assistance Form