​Youth and Kids Parent Town Hall: August 18 // 6pm:

We want to hear from our youth and kids parents about Fall Ministry. This time will be spent sharing the plan for the fall and listening to how we can best serve your family in this season.

This Zoom meeting will be divided into 30 min focus time for sets of age groups. Please join us at any time and age group you are interested in:

Prek- 1st grade: 6-6:30pm
2nd - 5th grade: 6:30-7pm
Middle School: 7-7:30pm
High School: 7:30-8pm

Join us for one or all of the segments.

More info and the Zoom link can be found at:

go.oslc.com/parenttownhall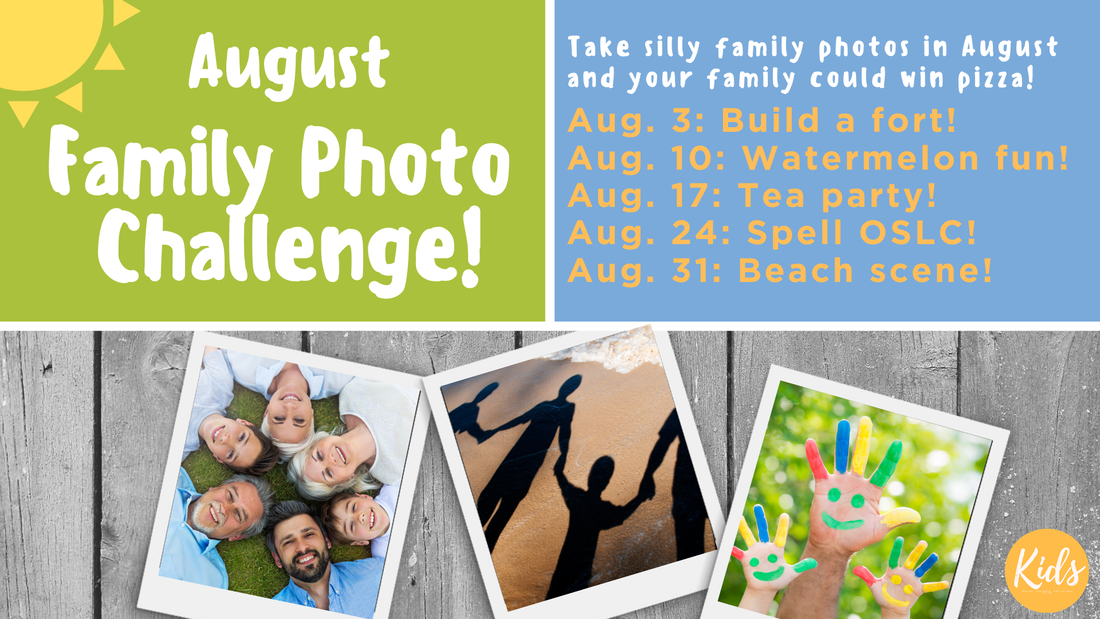 Dear OSLC Youth, Kids, and Families,
We miss you all! Thanks for the efforts you have made to connect online; it is so great to see our youth and kids weekly on Zoom! We had hoped Washington would be further along in the re-opening phases by now, but we still have fun summer plans (now modified), and we thank God for the ways He is at work during this time! Here's what we are looking forward to this summer:
​For Families:
​
Family Photo Challenge:

For the month of August, families can have fun creating a scene and taking silly photos together! Each week, you will be given a new prompt, and a different "OSLC Celebrity Judge" will select his or her favorite photo. The winning family gets pizza! Find more info at oslc.com/famphoto
For Youth:
Online Zoom Meetings for Youth:

Our youth online life groups will to meet on Zoom Meetings this summer for Middle School (Monday July 27 & August 17 @3pm) and High School (Wednesday July 29 & August 19 @ 7pm). For links to these, contact

angela@oslc.com

.

​

​
For Kids:
On Sunday mornings or later on demand, gather your family and join us for church at oslc.com/watch. You can print out a Kid Notes (go.oslc.com/kidnotes) page for each child before the service so your kids can participate while you watch together. Check out the children's message during the service.
Watch for the Kids News emails, sent Sunday mornings. Check out the section called "This Week's Bible Lesson" for more videos and family conversation starters each week.
We pray for you often and are thankful for your prayers. We look forward to when we can be together in person. In the meantime, know that God is walking alongside you, and that He (and we) love you lots!
In Christ,
The Discipleship Team
Matt Cario, Angela Wolf, Cary Hoff, Dereem Hoff